Elektryka Morska specializes in designing and producing electrical switchboards for industrial and marine purposes.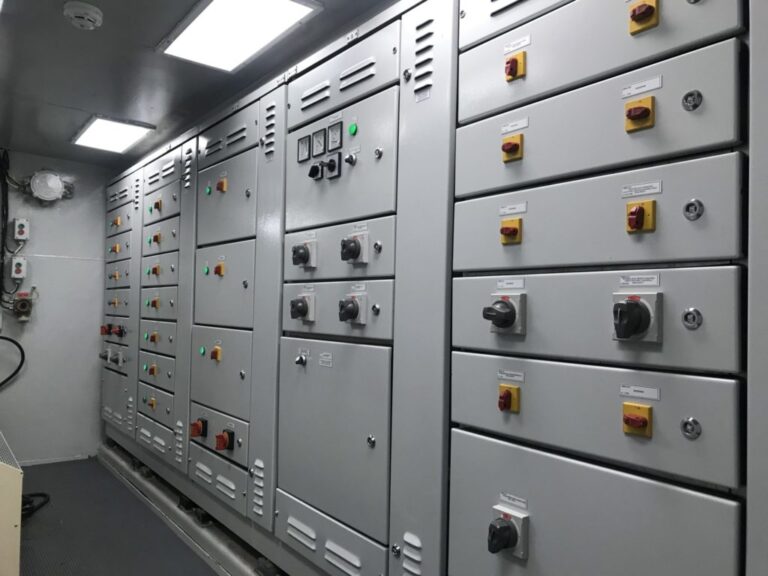 We have professional, well equipped electrical workshop, where we produce all the switchboards from large boxes managing power distribution, fans or pumps through local distribution boards to the low voltage fully automatic control boxes. Each switchboard we produce is tested in our workshop and also tested and commissioned in the destination place. We hire experienced electricians and electrical engineers. Our policy is constant investment in hi-tech engineering and designing methods as well as staff training in fields of electrical installations and automation systems on vessels.
Satisfaction of our clients is our priority therefore we use only certified (by DNV, GL, BV etc.) electrical parts. We can also configure controllers (like PLC) in order to make our products as user friendly as possible. Thorough technological process along with proper knowledge and experience of our staff guarantees the highest quality final products and services.